The Best Practices Observatory (ObservIST) of Técnico-Lisboa is a project that stems from the action line of the institutional focus area "Processes and Quality", as defined by the school's Strategic Plan – A School for the World (PDF, 11MB), elaborated in 2015: "Identify, consolidate and disseminate best practices".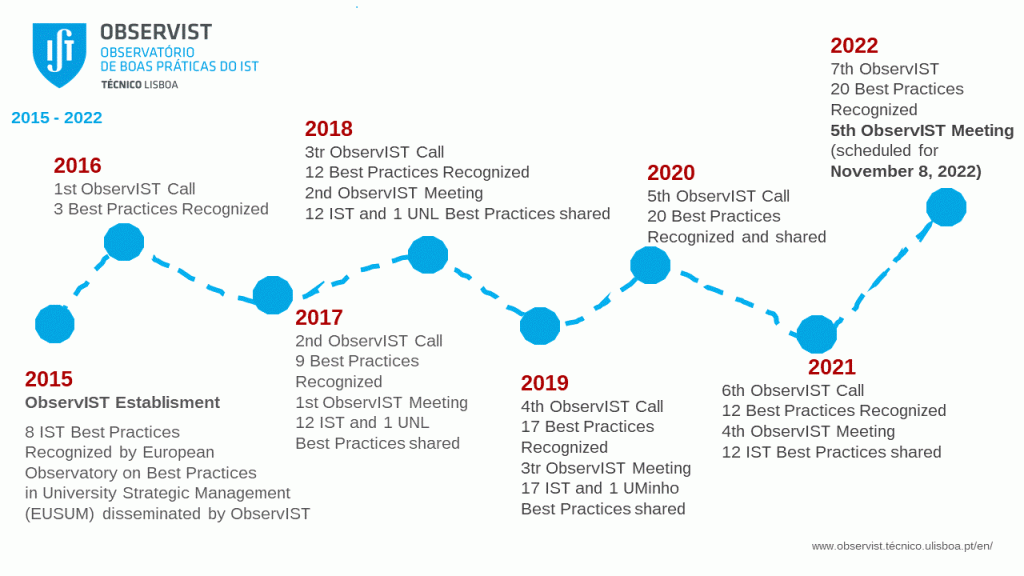 Questions about the Best Practices Observatory operation can be addressed by consulting the FAQ's, or by sending an email to observist@tecnico.ulisboa.pt.
Leave us your feedback here and see the results of the feedback we received.
YouTube Channel